Born 1958. Started his career early, aged 2…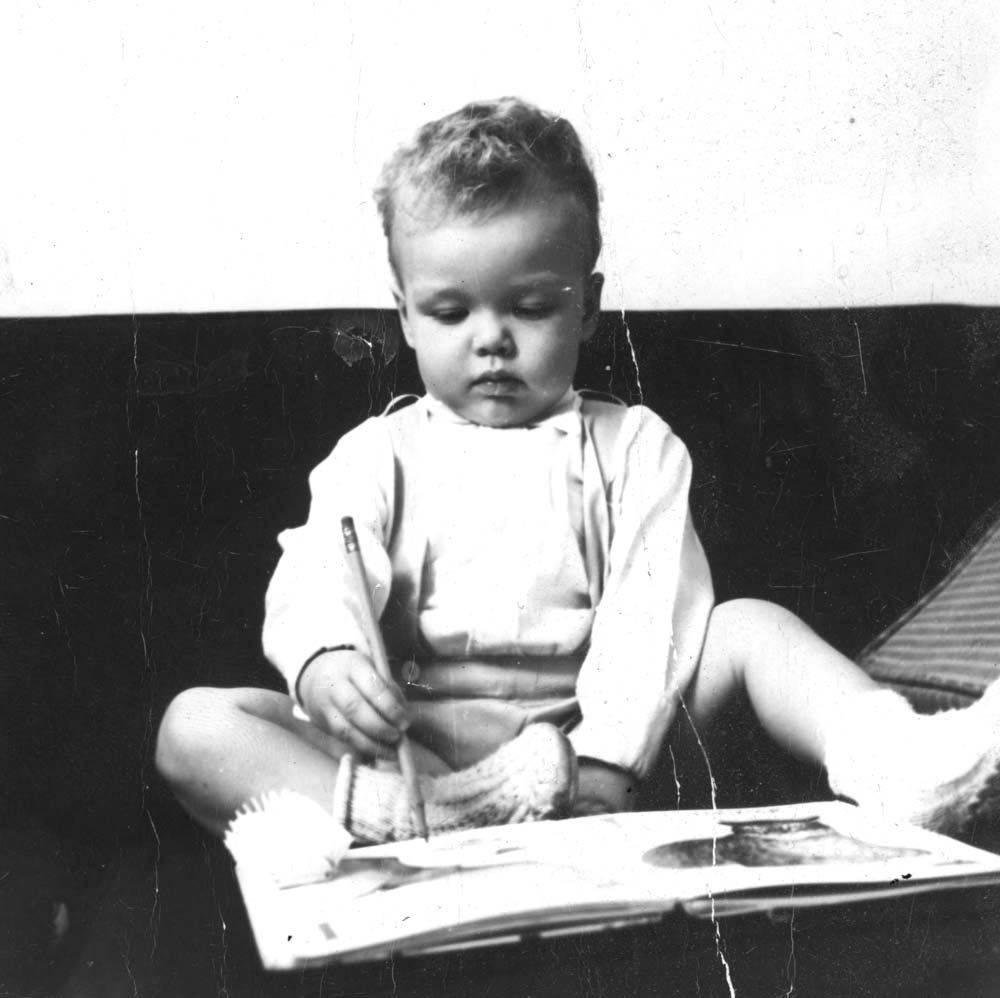 Great Walstead Prep School, Charterhouse Public School, St Martin's School of Art (painting course), then…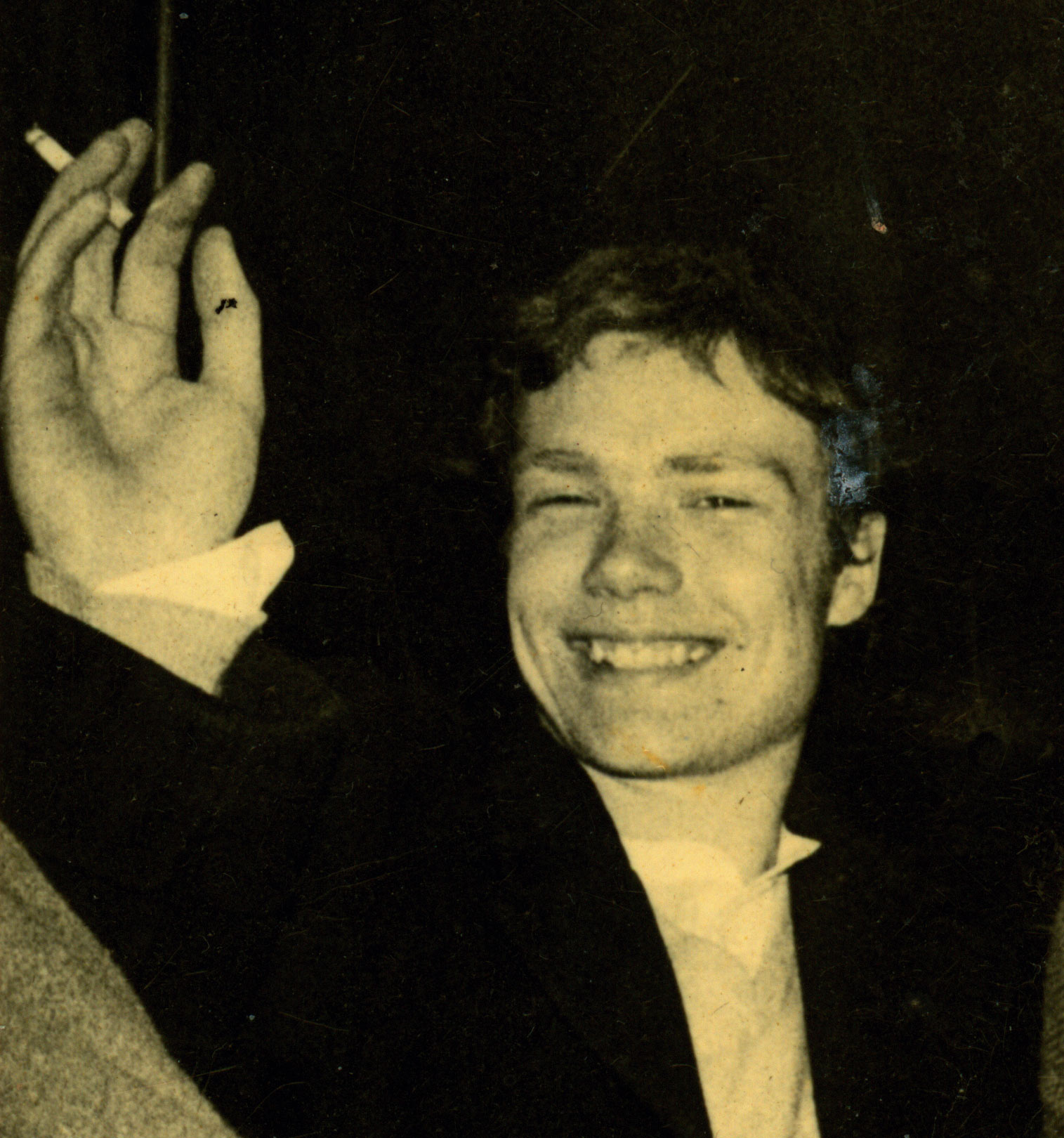 Had a few years doing dead-end jobs to supplement a starter career painting society portraits, such as this one (at age 22). He hasn't painted professionally since 1985.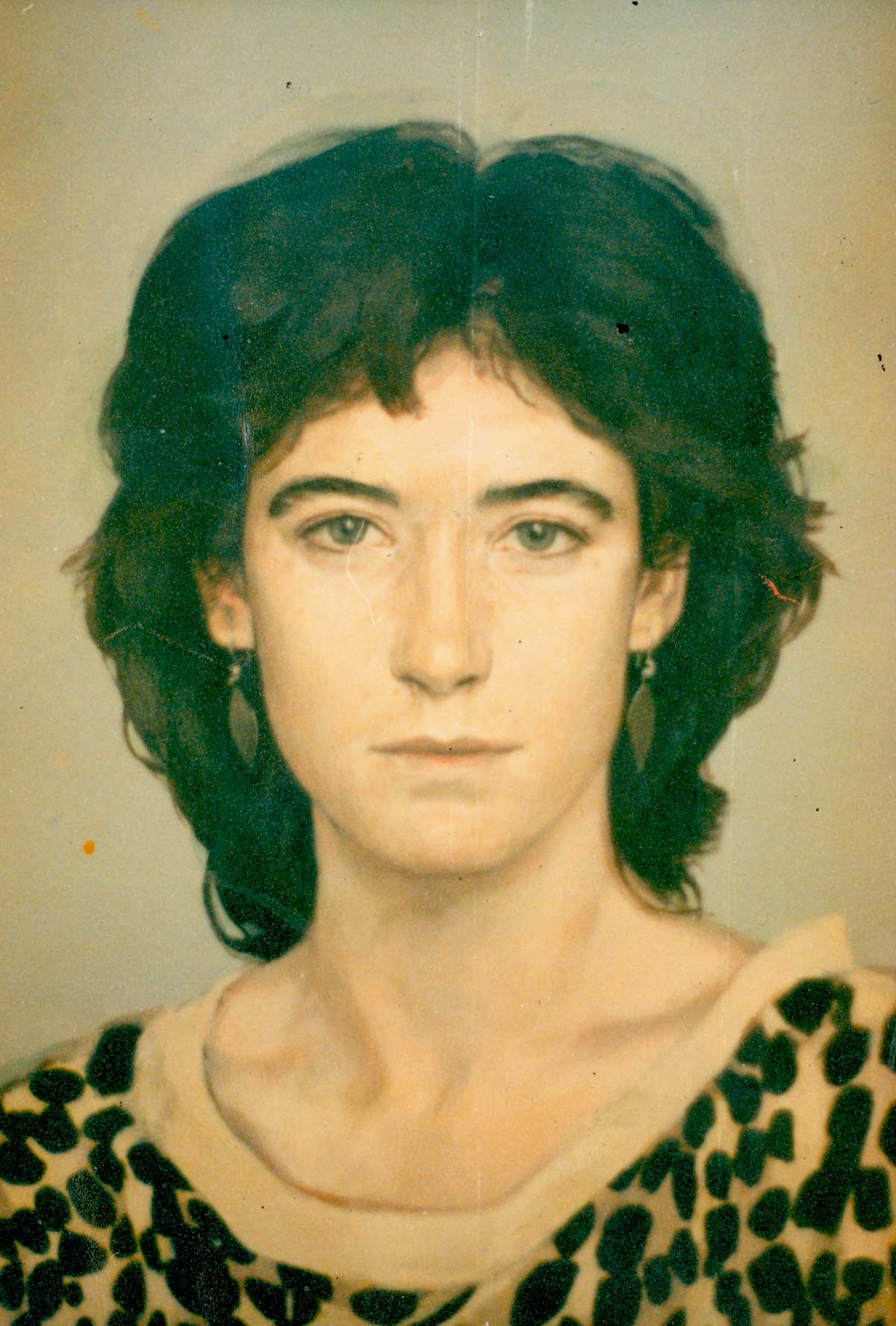 He was submitting one-off gag cartoons to Private Eye in the early 80s.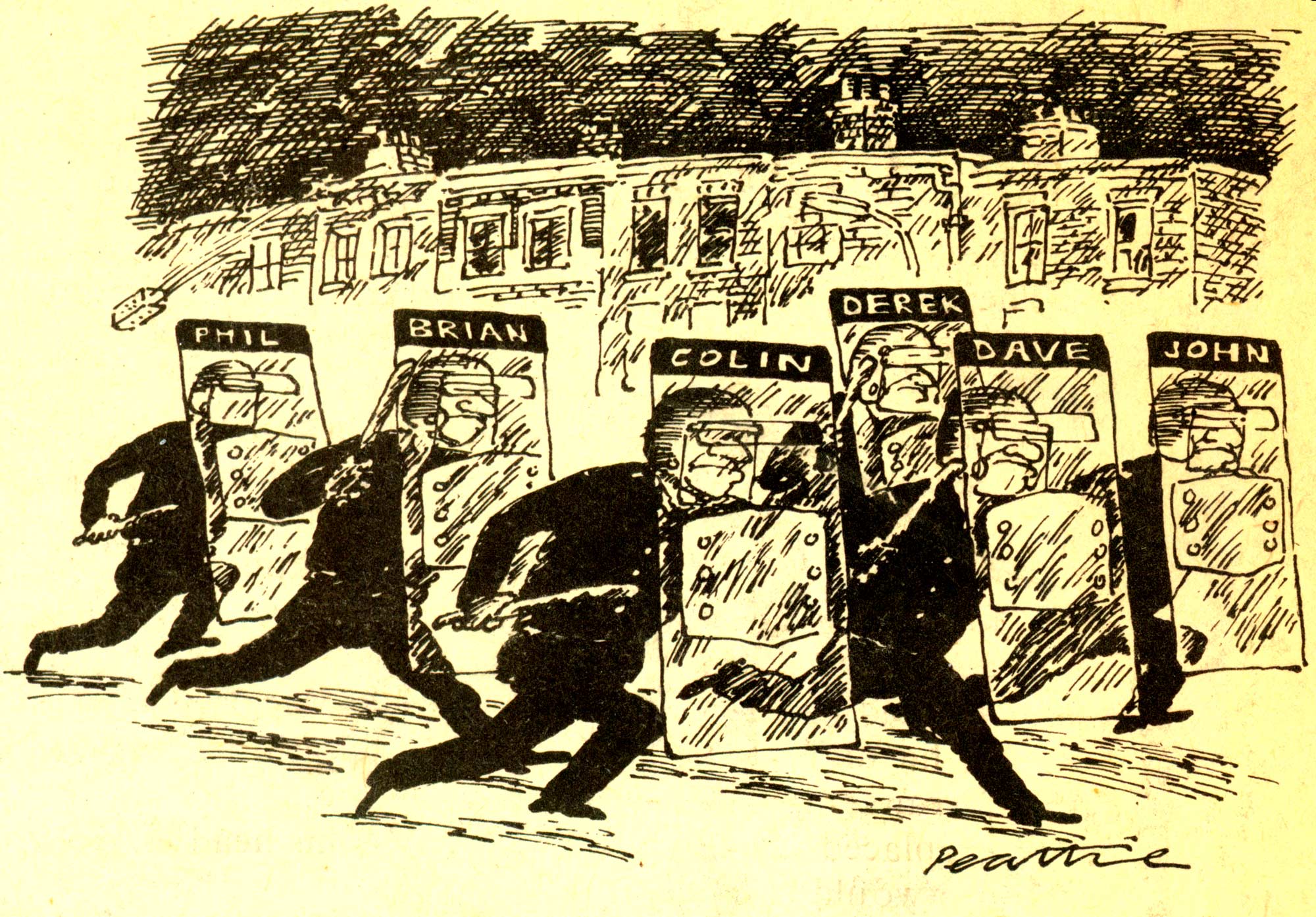 Started producing the 'Dick' strip in Melody Maker with Mark Warren in 1985.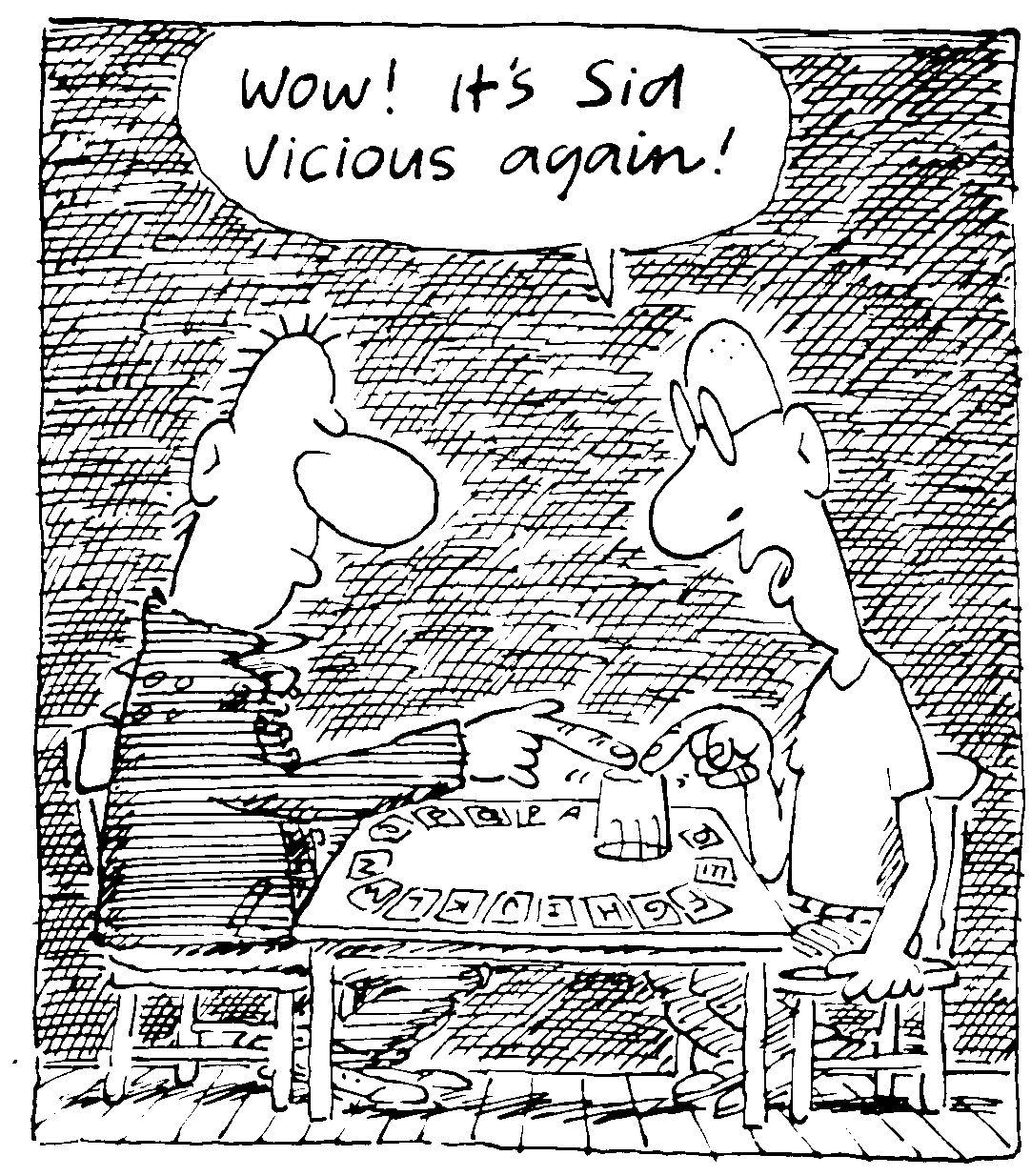 Alex started in The London Daily News in February 1987.
The same year as the 'Celeb' strip started in Private Eye (in May).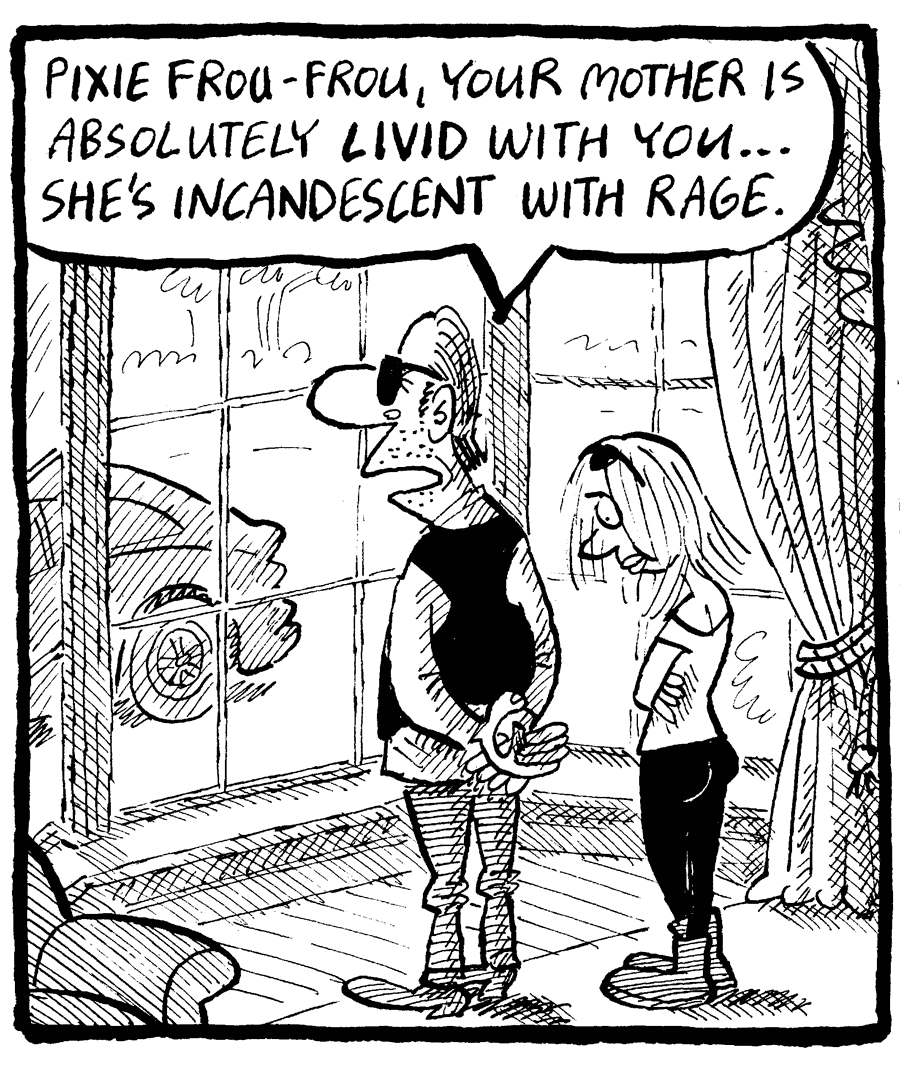 Russell and Charles were working together in an office in Docklands.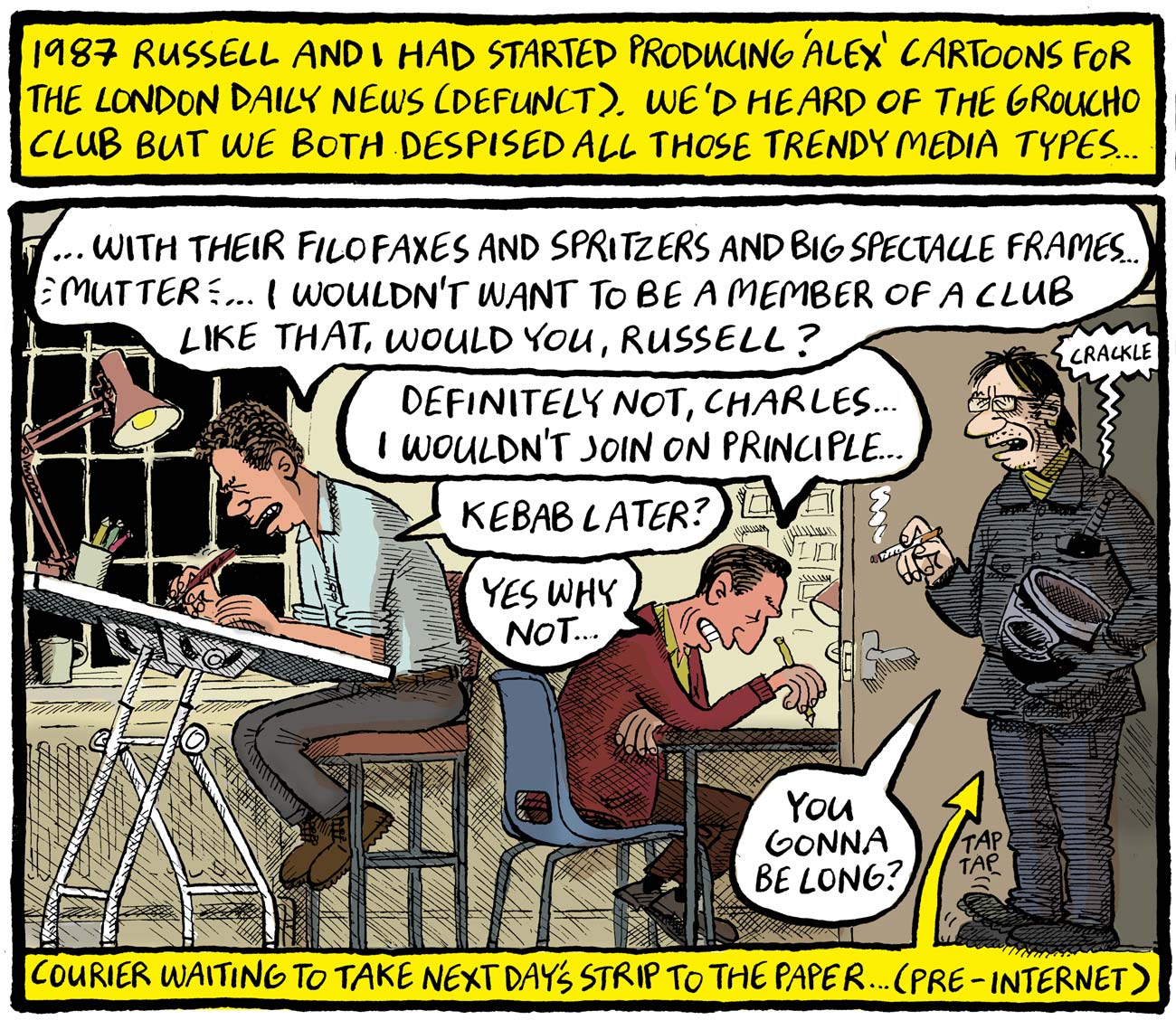 He got married in 1988 and then again (after a gap obviously) in 2005 and has two daughters from the first one and two sons from the second.
In 1994 he created a book of ingeniously folded model dinosaurs (Models by Charles, Book design by Phil Healey):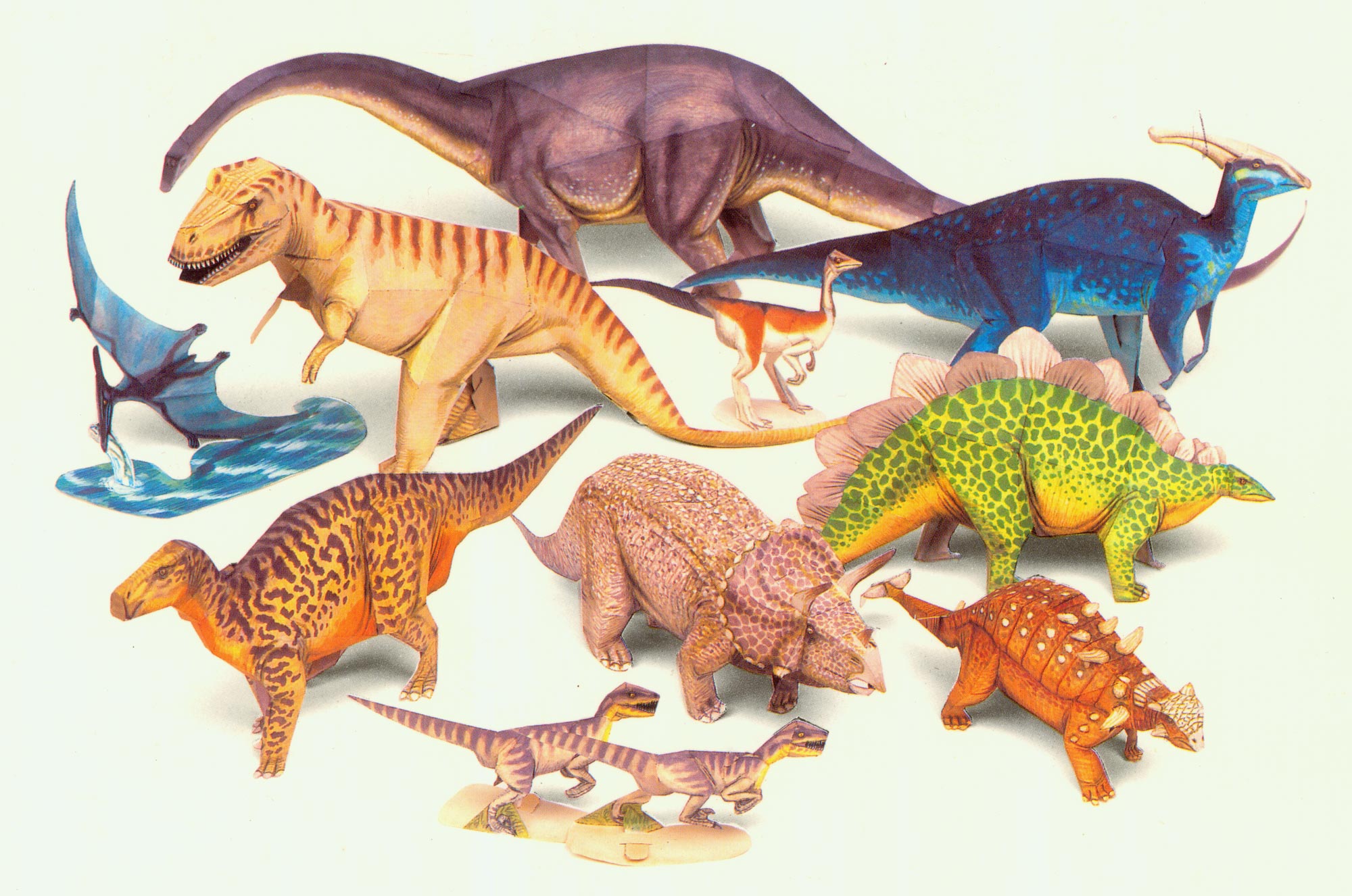 Charles and Mark wrote TV scripts together for a few years resulting in "Passion Killers" a comedy drama pilot for Granada about a man who inadvertently auditions for and gets a job as a fidelity tester for a honey trap agency. It starred Ben Miller and Georgia McKenzie, and was shown in 1999
Also a BBC1 sitcom series based on their Celeb strip, starring Harry Enfield and Amanda Holden in 2002.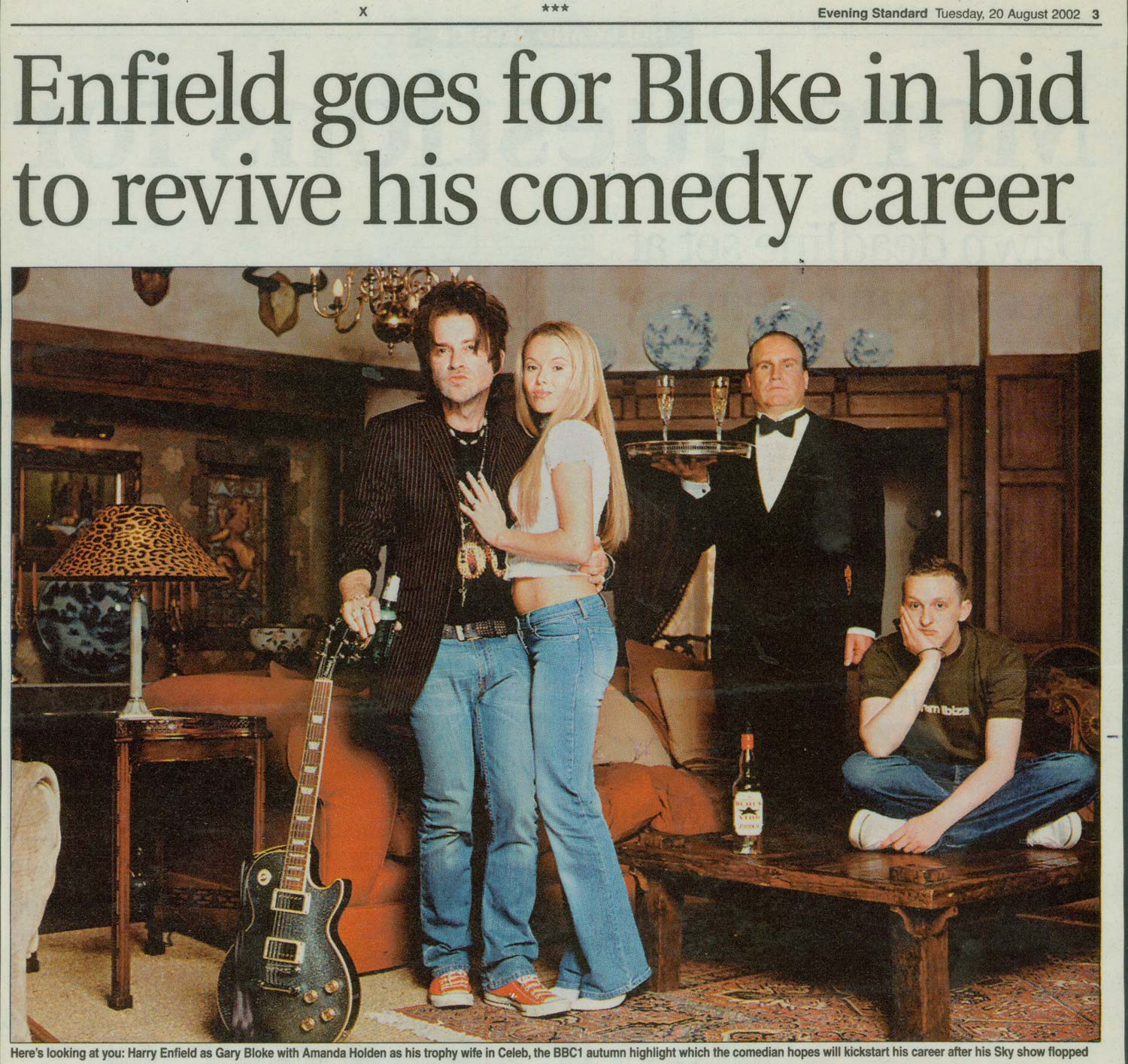 And they wrote sketches for three seasons of "Lenny Henry In Pieces" 1998-2001, like this one:
And this one about vampires:
In 2003 Charles wrote the first draft of a script which became 'Alex' the stage play. Here are Charles (right) and Russell (left) with the director (Phelim McDermott) at the first night party in 2007.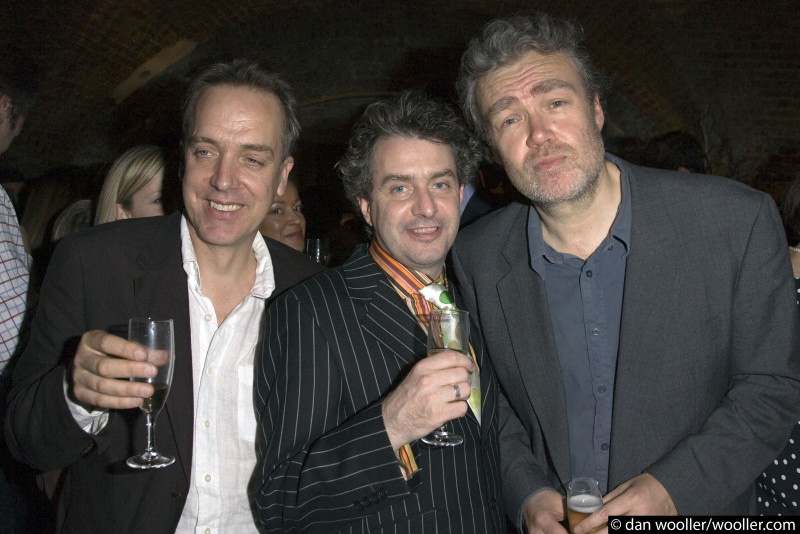 2009 Charles started making animated content for telephones with Hugh Welchman of Breakthru Films. These included the 'Alex' moving comic strip series commemorating the Financial Crisis, and a number of children's animated apps.
In 2012 Charles wrote and drew the epic Alex Christmas story "It's a Wonderful Crisis", which ran over the Christmas period in The Daily Telegraph.
In 2014-15 Charles created animated scenes for the backdrop of a stage adaptation of Christopher Reid's narrative poem "The Song Of Lunch" which ran at The Minerva Theatre in Chichester starring Robert Bathurst. This is a short video clip of part of it. (It is due for a return run, starting at Edinburgh in the summer of 2018).
Recently he has been writing and illustrating a fantasy children's book,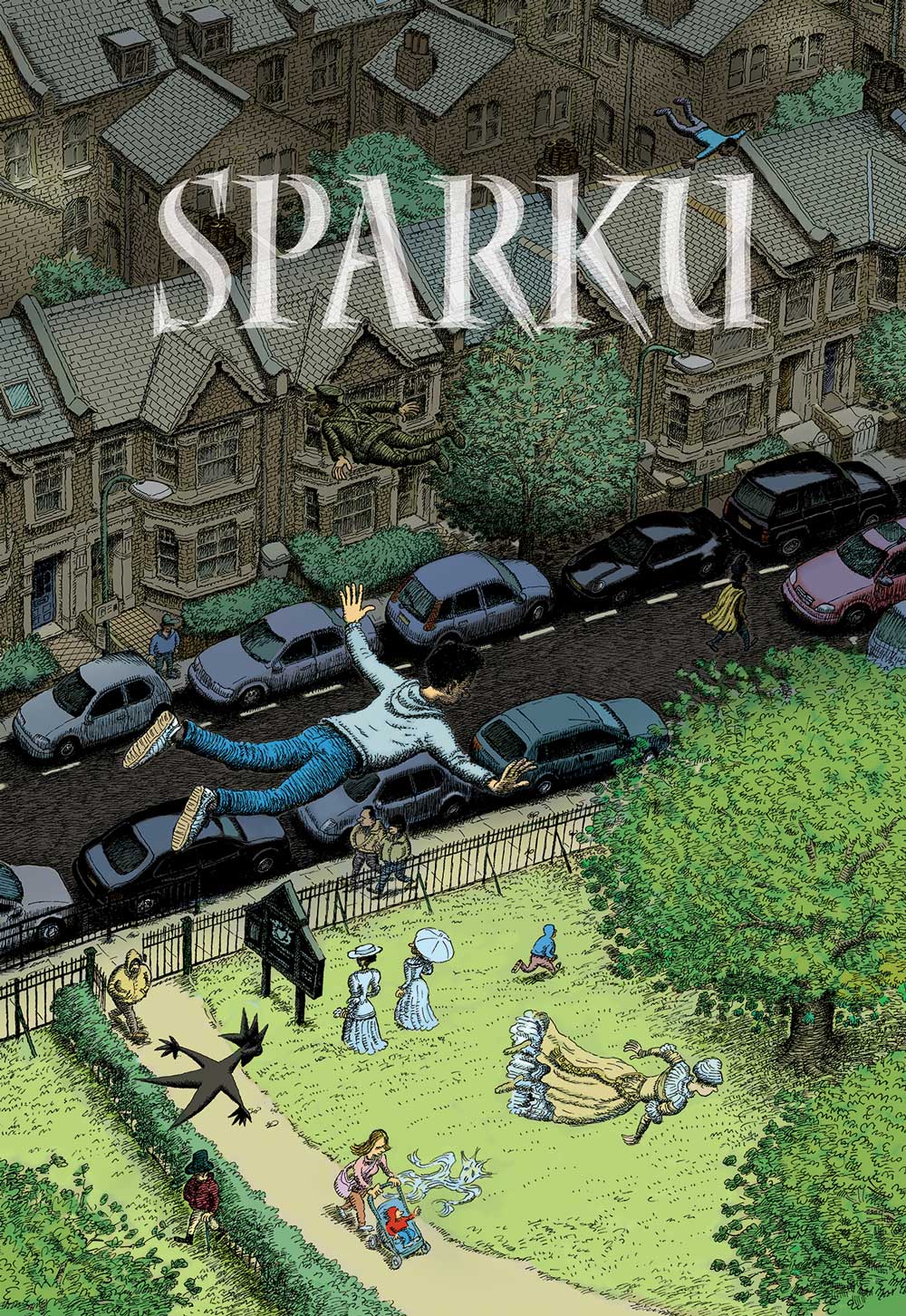 Doing drawings for a children's book by a Mexican friend, Carmen Padin, about an opera-loving bat (Still looking for a publisher).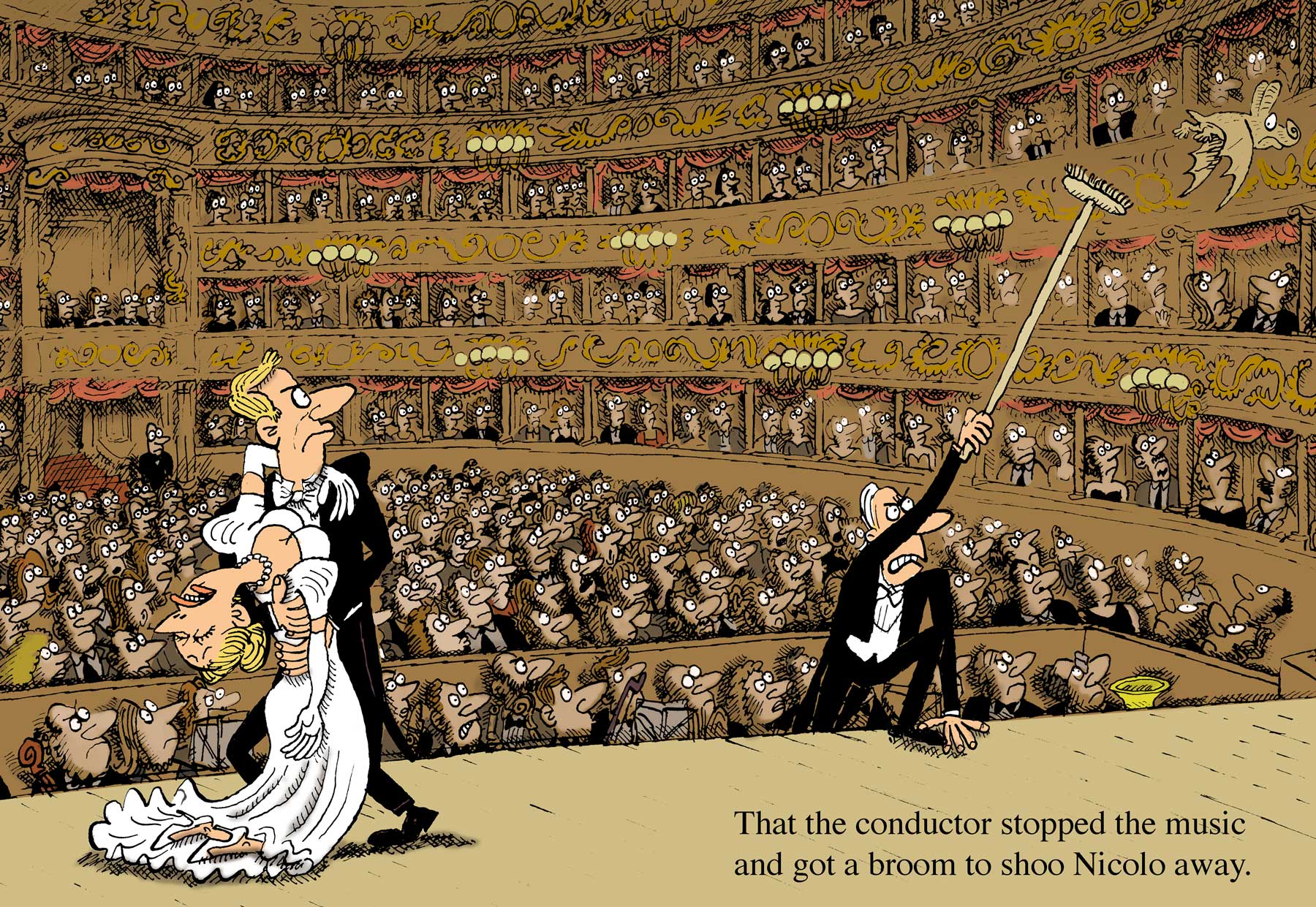 And working on a putative series of children's books (and a spin-off Empire) created by James Johnstone called 'The Tiny Dinies'.
Charles recently finished writing another comedy play called (working title:) 'The Cartoon', which also has Robert Bathurst attached.
He became a grandfather in 2014.